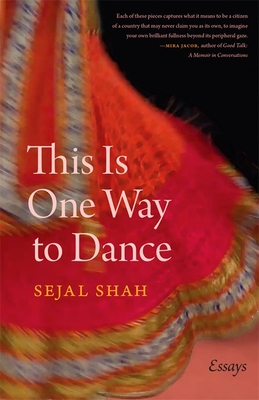 This Is One Way to Dance: Essays (Crux: The Georgia Literary Nonfiction)
Publication Date:
June 1st, 2020
Publisher:
University of Georgia Press
Usually Ships in 1 to 5 Days
Description
In the linked essays that make up her debut collection, This Is One Way to Dance, Sejal Shah explores culture, language, family, and place. Throughout the collection, Shah reflects on what it means to make oneself visible and legible through writing in a country that struggles with race and maps her identity as an American, South Asian American, writer of color, and feminist. This Is One Way to Dance draws on Shah's ongoing interests in ethnicity and place: the geographic and cultural distances between people, both real and imagined. Her memoir in essays emerges as Shah wrestles with her experiences growing up and living in western New York, an area of stark racial and economic segregation, as the daughter of Gujarati immigrants from India and Kenya. These essays also trace her movement over twenty years from student to teacher and meditate on her travels and life in New England, New York City, and the Midwest, as she considers what it means to be of a place or from a place, to be foreign or familiar.
Shah invites us to consider writing as a somatic practice, a composition of digressions, repetitions--movement as transformation, incantation. Her essays--some narrative, others lyrical and poetic--explore how we are all marked by culture, gender, and race; by the limits of our bodies, by our losses and regrets, by who and what we love, by our ambivalences, and by trauma and silence. Language fractures in its attempt to be spoken. Shah asks and attempts to answer the question: How do you move in such a way that loss does not limit you? This Is One Way to Dance introduces a vital new voice to the conversation about race and belonging in America.