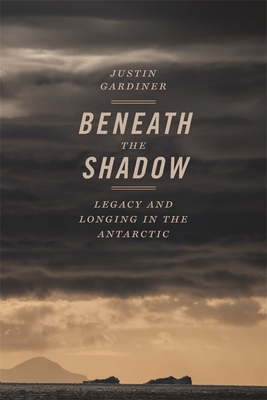 Beneath the Shadow: Legacy and Longing in the Antarctic (Crux: The Georgia Literary Nonfiction)
Publication Date:
April 1st, 2019
Publisher:
University of Georgia Press
Usually Ships in 1 to 5 Days
Description
In February 2010, with the help of a friend who works as a photographer with a National Geographic-sponsored cruise line, Justin Gardiner boarded a ship bound for Antarctica. A stowaway of sorts, Gardiner used his experiences on this voyage as the narrative backdrop for Beneath the Shadow, a compelling firsthand account that breathes new life into the nineteenth-century journals of Antarctic explorers such as Captain Robert Falcon Scott, Sir Ernest Henry Shackleton, and Captain Roald Amundsen.
Beneath the Shadow is centered on journal excerpts by eight famous explorers, which Gardiner uses as touchstones for modern-day experiences of harsh seas, chance encounters, rugged terrain, and unspeakable beauty. With equal parts levity and lyricism, Gardiner navigates the distance between the historical and the contemporary, the artistic and the scientific, the heroic and the mundane. The bold and tragic tales of Antarctic explorers have long held our collective imagination--almost as much as the mythically remote land such explorers ventured to--and this book makes those voices come to life as few ever have.