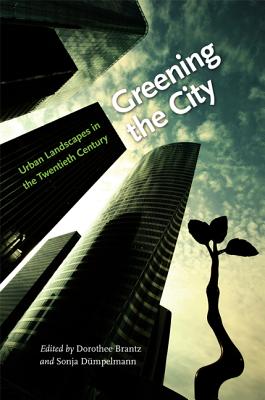 Greening the City: Urban Landscapes in the Twentieth Century
Publication Date:
January 1st, 2019
Publisher:
University of Virginia Press
The MIT Press Bookstore
2 on hand, as of Dec 5 4:07pm
(URBAN)
On Our Shelves Now
Description
The modern city is not only pavement and concrete. Parks, gardens, trees, and other plants are an integral part of the urban environment. Often the focal points of social movements and political interests, green spaces represent far more than simply an effort to balance the man-made with the natural. A city's history with--and approach to--its parks and gardens reveals much about its workings and the forces acting upon it. Our green spaces offer a unique and valuable window on the history of city life.
The essays in Greening the City span over a century of urban history, moving from fin-de-si cle Sofia to green efforts in urban Seattle. The authors present a wide array of cases that speak to global concerns through the local and specific, with topics that include green-space planning in Barcelona and Mexico City, the distinction between public and private nature in Los Angeles, the ecological diversity of West Berlin, and the historical and cultural significance of hybrid spaces designed for sports. The essays collected here will make us think differently about how we study cities, as well as how we live in them.
Contributors: Dorothee Brantz, Technische Universit t Berlin * Peter Clark, University of Helsinki * Lawrence Culver, Utah State University * Konstanze Sylva Domhardt, Swiss Federal Institute of Technology, Zurich * Sonja D mpelmann, University of Maryland * Zachary J. S. Falck, Independent Scholar* Stefanie Hennecke, Technical University Munich * Sonia Hirt, Virginia Polytechnic Institute and State University * Salla Jokela, University of Helsinki * Jens Lachmund, Maastricht University * Gary McDonogh, Bryn Mawr College * Jarmo Saarikivi, University of Helsinki * Jeffrey Craig Sanders, Washington State University
About the Author
Dorothee Brantz is Director of the Center for Metropolitan Studies at Technische Universität Berlin and the editor of Beastly Natures: Animals, Humans, and the Study of History (Virginia). Sonja Dümpelmann is Associate Professor of Landscape Architecture at the Harvard Graduate School of Design and the author of Flights of Imagination: Aviation, Landscape, Design (Virginia).