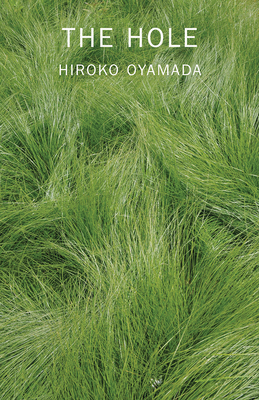 The Hole
Publication Date:
October 6th, 2020
Publisher:
New Directions
The MIT Press Bookstore
1 on hand, as of Dec 8 10:45am
(FIC)
On Our Shelves Now
Description
Winner of the Akutagawa Prize, The Hole is by turns reminiscent of Lewis Carroll, David Lynch, and My Neighbor Totoro, but is singularly unsettling
Asa's husband is transferring jobs, and his new office is located near his family's home in the countryside. During an exceptionally hot summer, the young married couple move in, and Asa does her best to quickly adjust to their new rural lives, to their remoteness, to the constant presence of her in-laws and the incessant buzz of cicadas. While her husband is consumed with his job, Asa is left to explore her surroundings on her own: she makes trips to the supermarket, halfheartedly looks for work, and tries to find interesting ways of killing time.
       One day, while running an errand for her mother-in-law, she comes across a strange creature, follows it to the embankment of a river, and ends up falling into a hole—a hole that seems to have been made specifically for her. This is the first in a series of bizarre experiences that drive Asa deeper into the mysteries of this rural landscape filled with eccentric characters and unidentifiable creatures, leading her to question her role in this world, and eventually, her sanity.
Praise for The Hole
As Oyamada's slim, beguiling novel unfolds, the eerie atmospherics steadily ascend from unease to maximal uncanny...
— 4Columns
The Hole magnifies the plight of some younger adults, particularly women. Work is banal. Childrearing is unappealing. And being a housewife is not, as one of Asa's older neighbors describes it, "a summer vacation that never ends." What, the novel asks, is left for a woman to do?
— Asian Review of Books
The Hole tells a fantastical story, as translated by David Boyd, in which increasingly bizarre illusions blend into reality, with a reclusive adult at the center. Oyamada unsettles readers, not allowing us to remain comfortable in the reality she creates, which makes for a beguiling read.
— Booklist
It takes a writer of great talent to mold the banality of the everyday into the stuff of art, and to build an entire world around a metaphor other writers might quickly deploy and cast aside, but Oyamada is in complete control of her talent. 
— Japan Times
Oyamada's atmospheric literary thriller puts a fresh, gripping spin on the bored housewife set-up.
— Publishers Weekly (starred)
The Hole is Oyamada's second novel, and the second to be translated into pitch-perfect contemporary English by David Boyd....Brilliant.
— Alex Andriesse - Reading in Translation
Oyamada's slender novel belies a multi-layered, complex examination of contemporary disconnect and isolation so chillingly affecting that the surreal quickly turns convincingly plausible, and then all too insistently real.
— Shelf Awareness
Oyamada's greatest strength lies in keeping readers feeling discomfited... [The] whole narrative shudders not at mysterious creatures or secret family members but at the banality of life.
— Spectrum Culture
Surreal and mesmerizing.
— Hilary Leichter - The New York Times
The desire to escape the doldrums of late summer, for both the isolated Asa and the (likely lockdown-weary) reader, is telling of the current moment's general malaise.
— The Seattle Times
Horrific and scary, while at the same time affirming and beautiful.
— Rumaan Alam - The New Republic