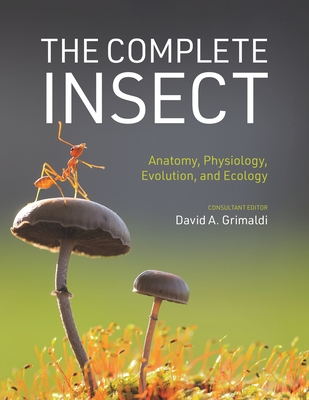 The Complete Insect: Anatomy, Physiology, Evolution, and Ecology
Publication Date:
August 15th, 2023
Publisher:
Princeton University Press
Usually Ships in 1 to 5 Days
Description
A beautifully illustrated exploration of the world's most extraordinary animals
With an astounding 3.5 million species occupying virtually every habitat on Earth, insects are one of the most diverse groups of animals on the planet, from the humble bee to the agile praying mantis. Taking you inside the extraordinary world of insects, The Complete Insect explores all aspects of the natural history of these remarkable creatures, providing a close-up look at their fascinating anatomy, physiology, evolution, ecology, behavior, and more. It features hundreds of stunning color photographs and illustrations and draws on a broad range of examples, from familiar ants to iridescent jewel beetles. A celebration of the rich complexity of insect life, The Complete Insect is a must-have book for insect enthusiasts and armchair naturalists.
An absorbing, wide-ranging, and beautiful exploration of the fascinating natural history of insects
Features a wealth of stunning full-color photographs from the field
Includes photomicrographs and electron micrographs that offer a rare view of normally invisible structures
Examines the complex relationship between humans and insects
Integrates physiological adaptations with ecology and behavior
About the Author
David A. Grimaldi is an entomologist and curator at the American Museum of Natural History in New York, where he is also a professor at its Gilder Graduate School. He is the coauthor of Evolution of the Insects and collaborated with photographer Levon Biss on the book and exhibition Extinct and Endangered: Insects in Peril.