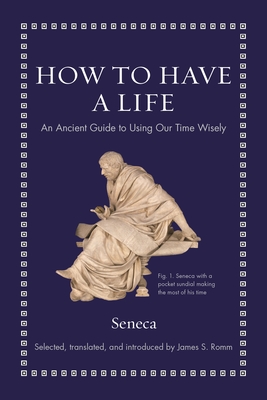 How to Have a Life: An Ancient Guide to Using Our Time Wisely (Ancient Wisdom for Modern Readers)
Publication Date:
October 18th, 2022
Publisher:
Princeton University Press
The MIT Press Bookstore
1 on hand, as of Nov 30 10:32am
(PHILO)
On Our Shelves Now
Description
A vibrant new translation of Seneca's "On the Shortness of Life," a pointed reminder to make the most of our time
Who doesn't worry sometimes that smart phones, the Internet, and TV are robbing us of time and preventing us from having a life? How can we make the most of our time on earth? In the first century AD, the Stoic philosopher Seneca the Younger offered one of the most famous answers to that question in his essay "On the Shortness of Life"--a work that has more to teach us today than ever before. In How to Have a Life, James Romm presents a vibrant new translation of Seneca's brilliant essay, plus two Senecan letters on the same theme, complete with the original Latin on facing pages and an inviting introduction.
With devastating satiric wit, skillfully captured in this translation, Seneca lampoons the ways we squander our time and fail to realize how precious it is. We don't allow people to steal our money, yet we allow them to plunder our time, or else we give it away ourselves in useless, idle pursuits. Seneca also describes how we can make better use of our brief days and years. In the process, he argues, we can make our lives longer, or even everlasting, because to live a real life is to attain a kind of immortality.
A counterweight to the time-sucking distractions of the modern world, How to Have a Life offers priceless wisdom about making our time--and our lives--count.