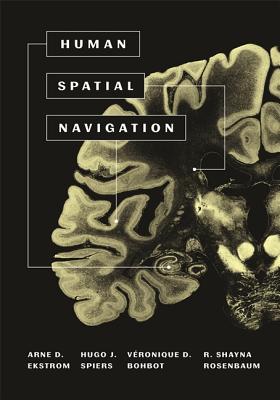 Human Spatial Navigation
Publication Date:
August 7th, 2018
Publisher:
Princeton University Press
The MIT Press Bookstore
1 on hand, as of Nov 30 10:32am
(NEURO)
On Our Shelves Now
Description
The first book to comprehensively explore the cognitive foundations of human spatial navigation
Humans possess a range of navigation and orientation abilities, from the ordinary to the extraordinary. All of us must move from one location to the next, following habitual routes and avoiding getting lost. While there is more to learn about how the brain underlies our ability to navigate, neuroscience and psychology have begun to converge on some important answers. In Human Spatial Navigation, four leading experts tackle fundamental and unique issues to produce the first book-length investigation into this subject.
Opening with the vivid story of Puluwat sailors who navigate in the open ocean with no mechanical aids, the authors begin by dissecting the behavioral basis of human spatial navigation. They then focus on its neural basis, describing neural recordings, brain imaging experiments, and patient studies. Recent advances give unprecedented insights into what is known about the cognitive map and the neural systems that facilitate navigation. The authors discuss how aging and diseases can impede navigation, and they introduce cutting-edge network models that show how the brain can act as a highly integrated system underlying spatial navigation. Throughout, the authors touch on fascinating examples of able navigators, from the Inuit of northern Canada to London taxi drivers, and they provide a critical lens into previous navigation research, which has primarily focused on other species, such as rodents.
An ideal book for students and researchers seeking an accessible introduction to this important topic, Human Spatial Navigation offers a rich look into spatial memory and the neuroscientific foundations for how we make our way in the world.
About the Author
Arne D. Ekstrom is associate professor of psychology at the University of Arizona. Hugo J. Spiers is associate professor of neuroscience at University College London. Véronique D. Bohbot is associate professor of psychiatry at McGill University. R. Shayna Rosenbaum is professor of psychology at York University.