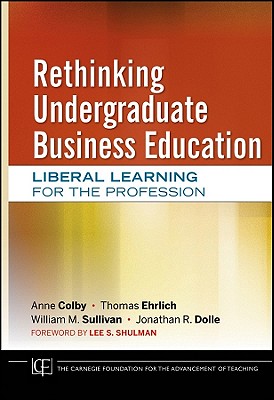 Rethinking Undergraduate Business Education (Jossey-Bass/Carnegie Foundation for the Advancement of Teach #20)
Publication Date:
May 20th, 2011
Usually Ships in 1 to 5 Days
Description
Business is the largest undergraduate major in the United States and still growing. This reality, along with the immense power of the business sector and its significance for national and global well-being, makes quality education critical not only for the students themselves but also for the public good.
The Carnegie Foundation for the Advancement of Teaching's national study of undergraduate business education found that most undergraduate programs are too narrow, failing to challenge students to question assumptions, think creatively, or understand the place of business in larger institutional contexts. Rethinking Undergraduate Business Education examines these limitations and describes the efforts of a diverse set of institutions to address them by integrating the best elements of liberal arts learning with business curriculum to help students develop wise, ethically grounded professional judgment.