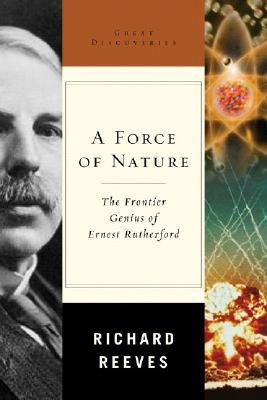 A Force of Nature: The Frontier Genius of Ernest Rutherford (Great Discoveries)
Publication Date:
December 17th, 2007
Publisher:
W. W. Norton & Company
Special Order - Subject to Availability
Description
A new intellectual biography of Ernest Rutherford, the twentieth century's greatest experimental physicist.
Ernest Rutherford, who grew up in colonial New Zealand and came to Cambridge on a scholarship, made numerous revolutionary discoveries, among them the orbital structure of the atom and the concept of the "half-life" of radioactive materials, which led to a massive reevaluation of the age of the earth—previously judged just 100 million years old. Above all, perhaps, Rutherford and the young men working under him were the first to split the atom, unlocking tremendous forces—forces, as Rutherford himself predicted, that would bring us the atomic bomb. Rutherford, awarded a Nobel Prize and made Baron Rutherford by the queen of England, was also a great ambassador of science, coming to the aid of colleagues caught in the Nazi and Soviet regimes. Under Rutherford's rigorous and boisterous direction, a whole new generation of remarkable physicists emerged. In Richard Re's hands, Rutherford leaps off the page, a ruddy, genial man and a towering figure in scientific history.