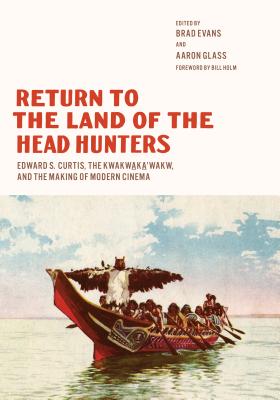 Return to the Land of the Head Hunters: Edward S. Curtis, the Kwakwaka'wakw, and the Making of Modern Cinema (Native Art of the Pacific Northwest: A Bill Holm Center Seri)
Publication Date:
December 10th, 2013
Publisher:
University of Washington Press
Special Order - Subject to Availability
Description
Photographer Edward Curtis's 1914 orchestrally scored melodrama In the Land of the Head Hunters was one of the first US films to feature an Indigenous cast. This landmark of early silent cinema was an intercultural product of Curtis's collaboration with the Kwakwa̱ka̱'wakw of British Columbia--meant, like Curtis's photographs, to document a supposedly vanishing race. But as this collection shows, the epic film is not simply an artifact of colonialist nostalgia.
In recognition of the film's centennial, and the release of a restored version, Return to the Land of the Head Hunters brings together leading anthropologists, Native American authorities, artists, musicians, literary scholars, and film historians to reassess the film and its legacy. The volume offers unique Kwakwa̱ka̱'wakw perspectives on the film, accounts of its production and subsequent circulation, and evaluations of its depictions of cultural practice. Resituated within film history and informed by a legacy of Kwakwa̱ka̱'wakw participation and response, the movie offers dynamic evidence of ongoing cultural survival and transformation under shared conditions of modernity.
About the Author
Brad Evans is associate professor of English at Rutgers University. Aaron Glass is associate professor of anthropology at the Bard Graduate Center.