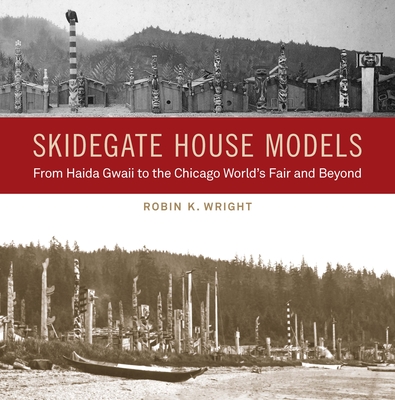 Skidegate House Models: From Haida Gwaii to the Chicago World's Fair and Beyond (Native Art of the Pacific Northwest: A Bill Holm Center)
Publication Date:
March 5th, 2024
Publisher:
University of Washington Press
Description
In 1892 seventeen Haida artists were commissioned to carve a model of HlGaagilda Llnagaay (the village of Skidegate on Haida Gwaii, British Columbia) for the 1893 World's Fair in Chicago. The Skidegate model, featuring twenty-nine large houses and forty-two poles, is the only known model village in North America carved by nineteenth-century Indigenous residents of the village it portrayed. Based on over twenty years of collaborative research with the Skidegate Haida community, the book features vital cultural context. Robin K. Wright explores how Haida people represented their culture to the outside world at a time when they were suffering from devastating population loss due to introduced diseases and from ongoing attempts by the settler government to suppress their culture by making the potlatch illegal. While promoters of the Chicago World's Fair used the village to celebrate the perceived "progress" of the dominant society, for Skidegate residents it provided a means to preserve their history and culture. After the exposition, many models were dispersed to the Field Museum of Natural History and other collections, but fourteen of the model houses have not yet been located. The book provides extensive archival information and photographs that contextualize the model village and might help locate the missing houses. Wright's community-engaged research offers valuable insights into Northwest Coast art history.