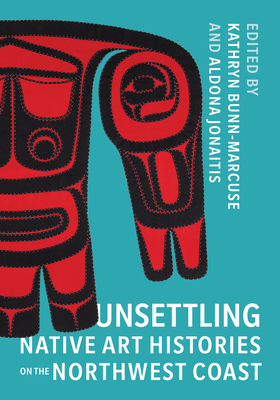 Unsettling Native Art Histories on the Northwest Coast (Native Art of the Pacific Northwest: A Bill Holm Center)
This product is not returnable.
Publication Date:
July 20th, 2020
Publisher:
University of Washington Press
Special Order - Subject to Availability
About the Author
Kathryn Bunn-Marcuse is director of the Bill Holm Center for the Study of Northwest Native Art, curator of northwest Native art at the Burke Museum, assistant professor of art history at the University of Washington, and coeditor of In the Spirit of the Ancestors: Contemporary Northwest Coast Art at the Burke Museum. Aldona Jonaitis is former director of the University of Alaska Museum of the North, professor of anthropology at the University of Alaska Fairbanks, and author of Art of the Northwest Coast andThe Yuquot Whalers' Shrine. The other contributors are Karen Benbassat Ali, Janet Catherine Berlo, Iljuuwaas Tyson Brown (Haida Nation), Jisgang Nika Collison (Haida Nation), Karen Duffek, Sharon Fortney (Klahoose), Christopher Green, Denise Nicole Green, Ishmael Hope (Inupiaq and Tlingit), Lily Hope (Tlingit), Kaitlin McCormick, Emily L. Moore, Peter Morin (Tahltan Nation), Lou-ann Ika'wega Neel (Kwakwa̱ka̱'wakw), Duane Niatum (Jamestown S'Klallam), Megan A. Smetzer, Robert Starbard (Xunaa Tlingit), Evelyn Vanderhoop (Haida Nation), and Lucy Fowler Williams.