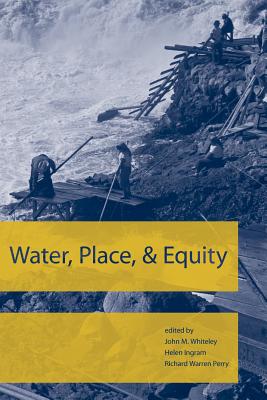 Water, Place, and Equity (American and Comparative Environmental Policy)
Publication Date:
October 1st, 2008
Special Order - Subject to Availability
Description
An agument for the importance of equity as a criterion in evaluating water policy, with examples in wide-ranging case studies from North and South America and Europe.
Many predict that by the end of this century water will dominate world natural resources politics as oil does today. Access to water is widely regarded as a basic human right, and was declared so by the United Nations in 1992. And yet the water crisis grows: although the total volume of water on the planet may be sufficient for our needs, much of it is misallocated, wasted, or polluted, and the poorest of the poor live in arid areas where water is scarce. The coming decade will require new perspectives on water resources and reconsideration of the principles of water governance and policy. Water, Place, and Equity argues that fairness in the allocation of water will be a cornerstone to a more equitable ands secure future for humankind. With analyses and case studies, it demonstrates that considerations of equity are more important in formulating and evaluating water policy than the more commonly invoked notions of efficiency and markets. The case studies through which the book explores issues of water equity range from cost and benefit disparities that result from Southern California's storm water runoff policies to the privatization of water in Bolivia. In a final chapter, Water, Place, and Equity considers broader concerns--the impact of global climate change on water resources and better ways to incorporate equity into future water policy.
Contributors
Thomas Clay Arnold, Madeline Baer, Amy Below, David Feldman, Paul W. Hirt, Helen Ingram, Sheldon Kamieniecki, Maria Carmen Lemos, Stephen P. Mumme, Richard Warren Perry, Ismael Vaccaro, John M. Whiteley, Margaret Wilder