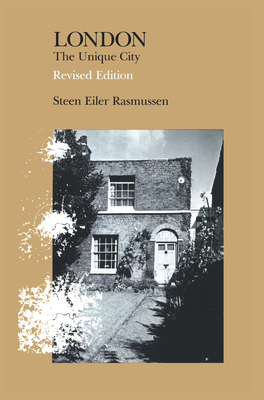 London, revised edition: The Unique City
Publication Date:
May 18th, 1982
Special Order - Subject to Availability
Description
This study of London and of English social history and manners traces the city's growth from its original walls, emphasizing how the lives of its people shaped the character of the city. Since its first publication in 1934, the book has become a minor classic on the subject. This revised edition contains a new chapter, "Forty Years After: An Essay on London New Towns," in which Rasmussen describes the New London as a continuation and perfection of the special pattern of the 17th and 18th centuries which made it so completely different from other continental cities planned during that period. There are also some new views on historic London, an account of the old English system of measures that was basic to residential London's original layout, and additional illustrations.
About the Author
Steen Eiler Rasmussen was Professor of Architecture at the Royal Academy of Fine Arts in Copenhagen and Visiting Professor at M.I.T., Yale, Pennsylvania, and the University of California, Berkeley, and lectured widely at universities in Europe and the United States. He was author of London: The Unique City, called "the best book on London as a town," and other books.