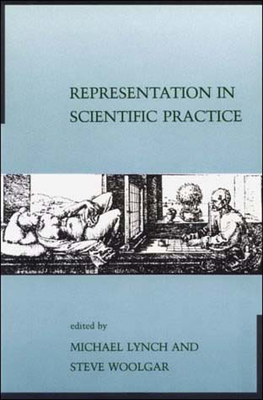 Representation in Scientific Practice
Publication Date:
October 2nd, 1990
Special Order - Subject to Availability
Description
The essays in this book provide an excellent introduction to the means by which scientists convey their ideas. While diverse in their subject matter, the essays are unified in asserting that scientists compose and use particular representations in contextually organized and contextually sensitive ways, and that these representations - particularly visual displays such as graphs, diagrams, photographs, and drawings - depend for their meaning on the complex activities in which they are situated. The topics include sociological orientations to representational practice, representation and the realist-constructivist controversy, the fixation of evidence, time and documents in researcher interaction, selection and mathematization in the visual documentation of objects in the life sciences, the use of illustrations in texts (E.0. Wilson's Sociobiology, a field guide to the birds), representing practice in cognitive science, the iconography of scientific texts, and semiotic analysis of scientific, representation.
Contributors
K. Amann, Ronald Amerine, Françoise Bastide, Jack Bilmes, K. Knorr, Bruno Latour, John Law, Michael Lynch, Greg Meyers, Lucy A. Suchman, Paul Tibbetts, Steve Woolgar, and Steven Yearley.
About the Author
Michael Lynch is Professor in the Department of Science and Technology Studies at Cornell University.
Steve Woolgar is Chair of Marketing and Head of Science and Technology Studies at the University of Oxford.