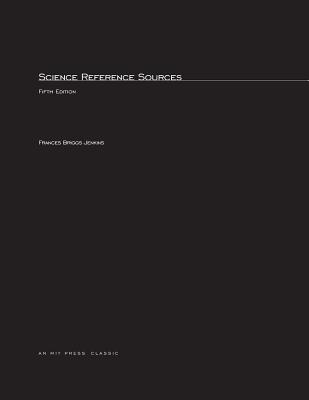 Science Reference Sources, fifth edition (MIT Press Classics)
Publication Date:
January 15th, 1970
Usually Ships in 1 to 5 Days
Description
Science Reference Sources is a selected, up-to-date compilation of about 1600 representative bibliographical and reference tools in the physical, biological, and applied sciences. Entries are arranged in sections by subject. Presentation of general science reference works is followed by lists of general aids in mathematics, physics, chemistry, astronomy, earth sciences, biological sciences, medical sciences, agricultural sciences, and engineering sciences. Within each section the titles are listed according to type of reference source: guides to the literature, bibliographies, indexes, abstracts, reviews, histories, dictionaries, encyclopedias, handbooks, directories, special tools, selection aids, etc. Each entry has been given an item number to facilitate discussion and use. A reference is provided to the discussion of each title listed in Winchell's Guide to Reference Books, Walford's Guide to Reference Materials, and other sources. In addition, an index provides an alphabetical arrangement of the titles. This compilation serves as a textbook in library schools and college courses or orientation programs in science bibliography, as a checklist of current reference sources by librarians, and as a manual for users of library resources.