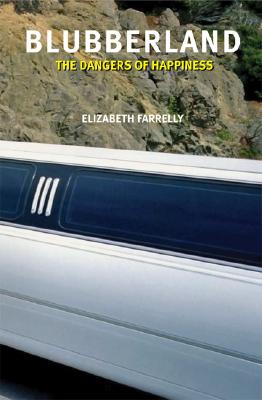 Blubberland: The Dangers of Happiness
Publication Date:
February 8th, 2008
Special Order - Subject to Availability
Description
A leading critic examines the connections between obesity and architecture, unchecked sprawl and unchecked appetites, and other forms of insatiability that are hurting our planet and bodies.
Welcome to Blubberland—a world of quadruple-garaged mansions, vast malls, gated communities, stretch limos, and posh resorts. Blubberland is a place, but it is also a state of mind: we expect to be happy (trophy house, SUV in the driveway, home entertainment system, pension fund, cosmetic surgery), but in fact we've grown increasingly bloated, bored, and miserable. In Blubberland, award-winning critic Elizabeth Farrelly looks at our "superfluous superfluity," our huge eco-footprint, and asks why we find it so hard to abandon habits we know to be destructive. Why can't we build human-scale cities, design meaningful public spaces, eat reasonable meals, and stop assaulting nature? Farrelly, trained as an architect, begins this story with architecture, urban sprawl, and housing, but she does not end there. She also looks at "affluenza," childhood asthma, diabetes, addiction, beauty, ugliness, narcissism, climate change, mega-churches, big box retailers, sustainability, depression, anorexia, and the links that collect all of these issues under the same roof—the roof, as it were, of the McMansion. As "big" becomes more and more pervasive, and success is seen in increasingly measurable and material terms, the goal of happiness jeopardizes our survival. Blubberland is a smart, thoughtful, and stylish argument for turning things around.
About the Author
Elizabeth Farrelly is one of Australia's liveliest and most provocative writers on architecture and the environment. The winner of the CICA International Critics' Award, the Pascall Prize for Critical Writing, and the Marion Mahony Griffin Award, she is a columnist for the Sydney Morning Herald, a commentator on Australian television and radio, and Adjunct Associate Professor of Architecture at the University of Sydney.
Praise for Blubberland: The Dangers of Happiness
This is essential reading for anyone interested in sustainability reading that goes beyond how to set up a composter or how to calculate one's carbon footprint, and gets tothe essence of what is wrong with modern living.—The Chronicle of Higher Education—