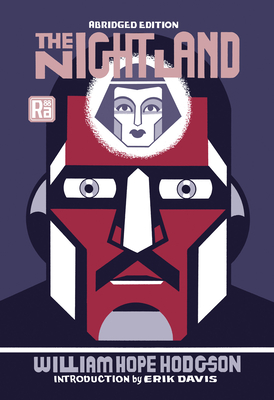 The Night Land, abridged edition (MIT Press / Radium Age)
This product is not returnable.
Publication Date:
August 15th, 2023
The MIT Press Bookstore
1 on hand, as of Dec 8 10:45am
(NEWM)
On Our Shelves Now
Description
A romance of the far future, in which humankind has relocated underground, where it is beset by monsters from another dimension—but love leads on.
In the far future, humankind's survivors huddle below Earth's frozen surface in a pyramidal fortress-city that, for centuries now, has been under siege by loathsome "Ab-humans," enormous slugs and spiders, and malevolent "Watching Things" from another dimension. When our unnamed protagonist receives a telepathic distress signal from a woman whom (in a previous incarnation) he'd once loved, he sallies forth on an ill-advised rescue mission—into the fiend-haunted Night Land!
"Like certain rare dreams," C. S. Lewis wrote of Hodgson's masterpiece, The Night Land can give "sensations we never had before and enlarge our conception of the range of possible experience." H. P. Lovecraft agreed that this is "one of the most potent pieces of macabre imagination ever written."
William Hope Hodgson (1877–1918) was an English poet, sailor, bodybuilder, and weird fiction pioneer whose horror, fantastic, and proto-sf novels—in addition to The Night Land—include The Boats of the "Glen Carrig" (1907), The House on the Borderland (1908), and The Ghost Pirates (1909). He also wrote stories in the Sargasso Sea series, the Captain Gault series, and a series about the occult detective Carnacki.
Praise for The Night Land, abridged edition (MIT Press / Radium Age)
"An absolutely bonkers masterpiece . . . If Samuel Beckett tripped hard on ayahuasca, he might have come up with something like Hodgson's genre-defying novel. . . . A book I know I'll read again and revisit in reveries for the rest of my life."
—Weird Studies

"[An] extravagantly baroque vision."
—Washington Post