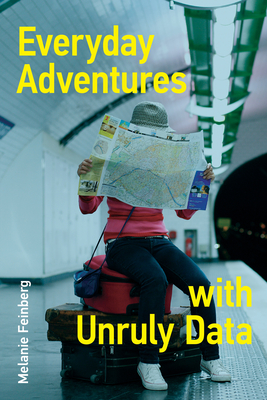 Everyday Adventures with Unruly Data
Publication Date:
October 11th, 2022
Special Order - Subject to Availability
Description
Paired informal and scholarly essays show how everyday events reveal fundamental concepts of data, including its creation, aggregation, management, and use.
Whether questioning numbers on a scale, laughing at a misspelling of one's name, or finding ourselves confused in a foreign supermarket, we are engaging with data. The only way to handle data responsibly, says Melanie Feinberg in this incisive work, is to take into account its human character. Though the data she discusses may seem familiar, close scrutiny shows it to be ambiguous, complicated, and uncertain: unruly. Drawing on the tools of information science, she uses everyday events such as deciding between Blender A and Blender B on Amazon to demonstrate a practical, critical, and generative mode of thinking about data: its creation, management, aggregation, and use.
 
Each chapter pairs a self-contained main essay (an adventure) with a scholarly companion essay (the reflection). The adventure begins with an anecdote—visiting the library, running out of butter, cooking rice on a different stove. Feinberg argues that to understand the power and pitfalls of data science, we must attend to the data itself, not merely the algorithms that manipulate it. As she reflects on the implications of commonplace events, Feinberg explicates fundamental concepts of data that reveal the many tiny design decisions—which may not even seem like design at all—that shape how data comes to be. Through the themes of serendipity, objectivity, equivalence, interoperability, taxonomy, labels, and locality, she illuminates the surprisingly pervasive role of data in our daily thoughts and lives. 
 
About the Author
Melanie Feinberg is Associate Professor in the School of Information and Library Science at the University of North Carolina at Chapel Hill. 
 
Praise for Everyday Adventures with Unruly Data
"This is a highly engaging and recommended study on the daily encounters with data. Best for data specialists, librarians, taxonomists, and consumers."
—Jacqueline Parascandola, Library Journal