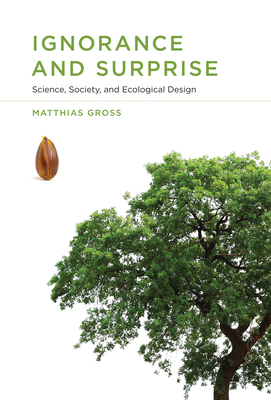 Ignorance and Surprise: Science, Society, and Ecological Design (Inside Technology)
Publication Date:
August 3rd, 2021
Usually Ships in 1 to 5 Days
Description
The relationship between ignorance and surprise and a conceptual framework for dealing with the unexpected, as seen in ecological design projects.
Ignorance and surprise belong together: surprises can make people aware of their own ignorance. And yet, perhaps paradoxically, a surprising event in scientific research—one that defies prediction or risk assessment—is often a window to new and unexpected knowledge. In this book, Matthias Gross examines the relationship between ignorance and surprise, proposing a conceptual framework for handling the unexpected and offering case studies of ecological design that demonstrate the advantages of allowing for surprises and including ignorance in the design and negotiation processes.
 
Gross draws on classical and contemporary sociological accounts of ignorance and surprise in science and ecology and integrates these with the idea of experiment in society. He develops a notion of how unexpected occurrences can be incorporated into a model of scientific and technological development that includes the experimental handling of surprises. Gross discusses different projects in ecological design, including Chicago's restoration of the shoreline of Lake Michigan and Germany's revitalization of brownfields near Leipzig. These cases show how ignorance and surprise can successfully play out in ecological design projects, and how the acknowledgment of the unknown can become a part of decision making. The appropriation of surprises can lead to robust design strategies.
 
Ecological design, Gross argues, is neither a linear process of master planning nor a process of trial and error but a carefully coordinated process of dealing with unexpected turns by means of experimental practice.