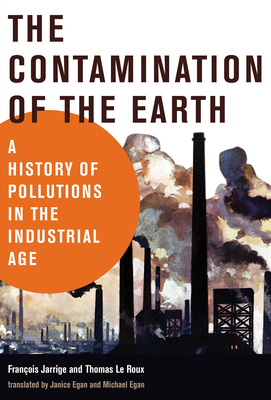 The Contamination of the Earth: A History of Pollutions in the Industrial Age (History for a Sustainable Future)
Publication Date:
November 16th, 2021
Usually Ships in 1 to 5 Days
Description
The trajectories of pollution in global capitalism, from the toxic waste of early tanneries to the poisonous effects of pesticides in the twentieth century.
Through the centuries, the march of economic progress has been accompanied by the spread of industrial pollution. As our capacities for production and our aptitude for consumption have increased, so have their byproducts--chemical contamination from fertilizers and pesticides, diesel emissions, oil spills, a vast "plastic continent" found floating in the ocean. The Contamination of the Earth offers a social and political history of industrial pollution, mapping its trajectories over three centuries, from the toxic wastes of early tanneries to the fossil fuel energy regime of the twentieth century.
Praise for The Contamination of the Earth: A History of Pollutions in the Industrial Age (History for a Sustainable Future)
Choice 2021 Outstanding Academic Title


"The Contamination of the Earth is not a balanced view of technological progress; that is not its purpose. It is a clear and relentless exposure of the forces that have converged to ravage our environment. And it should prompt scientists and citizens to ask: am I complicit in this system? Or will I try to stand against it?"
–Nature
"Scholarly rather than polemical and of interest to students of environmental and economic history."
– Kirkus Reviews

"The result [of the study] is impressive: a high level of information, extensive analyses with a wide scope, original propositions, and a new, historical picture of global pollution. The book will become a standard work in environmental history."
—Harry Lintsen, Technology & Culture