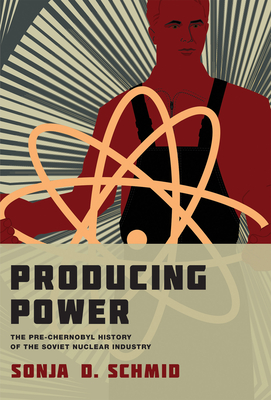 Producing Power: The Pre-Chernobyl History of the Soviet Nuclear Industry (Inside Technology)
Publication Date:
February 6th, 2015
Usually Ships in 1 to 5 Days
Description
An examination of how the technical choices, social hierarchies, economic structures, and political dynamics shaped the Soviet nuclear industry leading up to Chernobyl.
The Chernobyl disaster has been variously ascribed to human error, reactor design flaws, and industry mismanagement. Six former Chernobyl employees were convicted of criminal negligence; they defended themselves by pointing to reactor design issues. Other observers blamed the Soviet style of ideologically driven economic and industrial management. In Producing Power, Sonja Schmid draws on interviews with veterans of the Soviet nuclear industry and extensive research in Russian archives as she examines these alternate accounts. Rather than pursue one "definitive" explanation, she investigates how each of these narratives makes sense in its own way and demonstrates that each implies adherence to a particular set of ideas—about high-risk technologies, human-machine interactions, organizational methods for ensuring safety and productivity, and even about the legitimacy of the Soviet state. She also shows how these attitudes shaped, and were shaped by, the Soviet nuclear industry from its very beginnings.
Schmid explains that Soviet experts established nuclear power as a driving force of social, not just technical, progress. She examines the Soviet nuclear industry's dual origins in weapons and electrification programs, and she traces the emergence of nuclear power experts as a professional community. Schmid also fundamentally reassesses the design choices for nuclear power reactors in the shadow of the Cold War's arms race.
Schmid's account helps us understand how and why a complex sociotechnical system broke down. Chernobyl, while unique and specific to the Soviet experience, can also provide valuable lessons for contemporary nuclear projects.