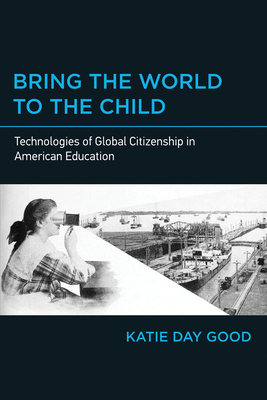 Bring the World to the Child: Technologies of Global Citizenship in American Education
Publication Date:
February 11th, 2020
The MIT Press Bookstore
3 on hand, as of Dec 8 10:45am
(SS:ED)
On Our Shelves Now
Description
How, long before the advent of computers and the internet, educators used technology to help students become media-literate, future-ready, and world-minded citizens.
Today, educators, technology leaders, and policy makers promote the importance of "global," "wired," and "multimodal" learning; efforts to teach young people to become engaged global citizens and skilled users of media often go hand in hand. But the use of technology to bring students into closer contact with the outside world did not begin with the first computer in a classroom. In this book, Katie Day Good traces the roots of the digital era's "connected learning" and "global classrooms" to the first half of the twentieth century, when educators adopted a range of media and materials—including lantern slides, bulletin boards, radios, and film projectors—as what she terms "technologies of global citizenship."
Good describes how progressive reformers in the early twentieth century made a case for deploying diverse media technologies in the classroom to promote cosmopolitanism and civic-minded learning. To "bring the world to the child," these reformers praised not only new mechanical media—including stereoscopes, photography, and educational films—but also humbler forms of media, created by teachers and children, including scrapbooks, peace pageants, and pen pal correspondence. The goal was a "mediated cosmopolitanism," teaching children to look outward onto a fast-changing world—and inward, at their own national greatness. Good argues that the public school system became a fraught site of global media reception, production, and exchange in American life, teaching children to engage with cultural differences while reinforcing hegemonic ideas about race, citizenship, and US-world relations.