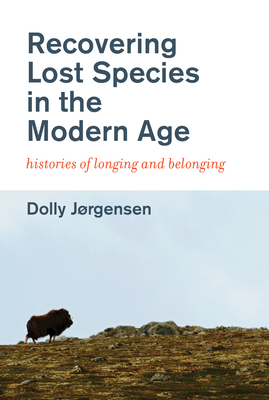 Recovering Lost Species in the Modern Age: Histories of Longing and Belonging (History for a Sustainable Future)
Publication Date:
October 29th, 2019
Special Order - Subject to Availability
Description
A groundbreaking study of how emotions motivate attempts to counter species loss.
This groundbreaking book brings together environmental history and the history of emotions to examine the motivations behind species conservation actions. In Recovering Lost Species in the Modern Age, Dolly Jørgensen uses the environmental histories of reintroduction, rewilding, and resurrection to view the modern conservation paradigm of the recovery of nature as an emotionally charged practice. Jørgensen argues that the recovery of nature—identifying that something is lost and then going out to find it and bring it back—is a nostalgic practice that looks to a historical past and relies on the concept of belonging to justify future-oriented action. The recovery impulse depends on emotional responses to what is lost, particularly a longing for recovery that manifests itself in such emotions as guilt, hope, fear, and grief.
Jørgensen explains why emotional frameworks matter deeply—both for how people understand nature theoretically and how they interact with it physically. The identification of what belongs (the lost nature) and our longing (the emotional attachment to it) in the present will affect how environmental restoration practices are carried out in the future. A sustainable future will depend on questioning how and why belonging and longing factor into the choices we make about what to recover.