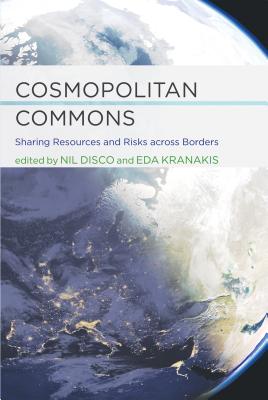 Cosmopolitan Commons: Sharing Resources and Risks Across Borders (Infrastructures)
Publication Date:
June 7th, 2013
The MIT Press Bookstore
1 on hand, as of Dec 8 10:45am
(STS)
On Our Shelves Now
Description
A new approach in commons theory to understand the interactions of technology, society, and nature, supported by case studies of new transnational European commons.
With the advent of modernity, the sharing of resources and infrastructures rapidly expanded beyond local communities into regional, national, and even transnational space--nowhere as visibly as in Europe, with its small-scale political divisions. This volume views these shared resource spaces as the seedbeds of a new generation of technology-rich bureaucratic and transnational commons. Drawing on the theory of cosmopolitanism, which seeks to model the dynamics of an increasingly interdependent world, and on the tradition of commons scholarship inspired by the late Elinor Ostrom, the book develops a new theory of "cosmopolitan commons" that provides a framework for merging the study of technology with such issues as risk, moral order, and sustainability at levels beyond the nation-state.
After laying out the theoretical framework, the book presents case studies that explore the empirical nuances: airspace as transport commons, radio broadcasting, hydropower, weather forecasting and genetic diversity as information commons, transboundary air pollution, and two "capstone" studies of interlinked, temporally layered commons: one on overlapping commons within the North Sea for freight, fishing, and fossil fuels; and one on commons for transport, salmon fishing, and clean water in the Rhine.
Contributors
H kon With Andersen, Nil Disco, Paul N. Edwards, Arne Kaijser, Eda Kranakis, Kristiina Korjonen-Kuusipuro, Tiago Saraiva, Nina Wormbs