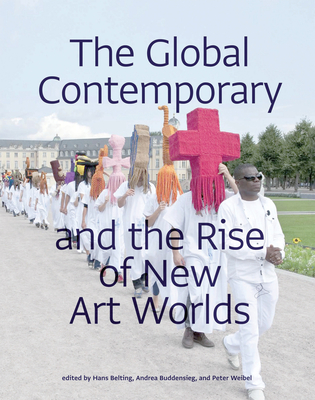 The Global Contemporary and the Rise of New Art Worlds
Publication Date:
March 8th, 2013
Special Order - Subject to Availability
Description
Mapping the new geography of the visual arts, from the explosion of biennials to the emerging art markets in Asia and the Middle East.
The geography of the visual arts changed with the end of the Cold War. Contemporary art was no longer defined, exhibited, interpreted, and acquired according to a blueprint drawn up in New York, London, Paris, or Berlin. The art world distributed itself into art worlds. With the emergence of new art scenes in Asia and the Middle East and the explosion of biennials, the visual arts have become globalized as surely as the world economy has. This book offers a new map of contemporary art's new worlds.
The Global Contemporary and the Rise of New Art Worlds documents the globalization of the visual arts and the rise of the contemporary over the last twenty years. Lavishly illustrated, with color throughout, it tracks developments ranging from exhibition histories and the rise of new art spaces to art's branding in such emerging markets as Hong Kong and the Gulf States. Essays treat such subjects as curating after the global turn; art and the migration of pictures; the end of the canon; and new strategies of representation.
About the Author
Hans Belting has been Professor of Art History at the universities of Heidelberg and Munich and has taught at Harvard, Columbia, Northwestern, and the École des Hautes Études in Paris. He is a cofounder of the Karlsruhe University for Arts and Design (Hochschule für Gestaltung).
Andrea Buddensieg is Curator and Project Manager of ZKM's GAM (Global Art and the Museum) project, from which the research for this publication emerged.
Peter Weibel is Chairman and CEO of the ZKM | Center for Art and Media Karlsruhe. With Bruno Latour, he coedited ICONOCLASH and Making Things Public as well as other ZKM volumes, including, most recently, Sound Art and Global Activism (all published by the MIT Press).
Praise for The Global Contemporary and the Rise of New Art Worlds
[T]he book covers a lot of historical ground, taking that tectonic year 1989 as its starting point and using the explosion of international biennials and triennials for an art-world map utterly different from the one that existed a generation or two ago.—The New York Times Style Magazine—