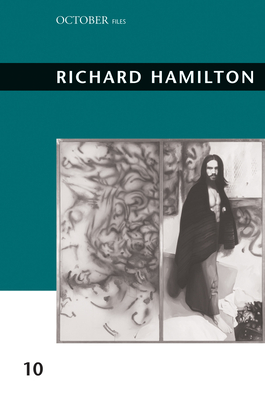 Richard Hamilton (October Files #10)
Publication Date:
January 29th, 2010
Special Order - Subject to Availability
Description
Essays and articles about Richard Hamiton, "the intellectual father of Pop art."
Still little-known in the United States, Richard Hamilton is a key figure in twentieth-century art. An original member of the legendary Independent Group in London in the 1950s, Hamilton organized or participated in groundbreaking exhibitions associated with the group—in particular This Is Tomorrow (1956), for which his celebrated collage Just what is it that makes today's homes so different, so appealing?, crystallizing the postwar world of consumer capitalism, was made. With his colleagues in the Independent Group, Hamilton promoted the artistic investigation of popular culture, undertaking this analysis in paintings, prints, and texts, thus setting the stage for Pop art—indeed, he is often called the intellectual father of Pop. At the same time, Hamilton was crucial to the postwar reception of Marcel Duchamp, transcribing his notes for The Large Glass and producing a reconstruction of this epochal piece for the first Duchamp retrospective in Britain, in 1966. Over the years Hamilton has continued to develop his work, in a variety of media, on subjects ranging from the Rolling Stones to the Troubles in Northern Ireland, from new commodities and technologies to the oldest genres in Western painting. True to the mission of the October Files series, this volume collects the most telling essays on Hamilton (including several hard-to-find texts by the artist), spanning the entire range of his extraordinary career.