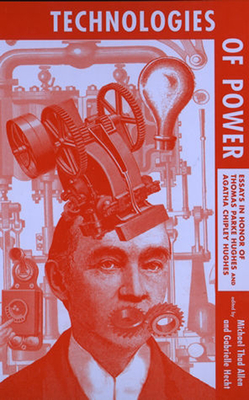 Technologies of Power: Essays in Honor of Thomas Parke Hughes and Agatha Chipley Hughes
Publication Date:
May 25th, 2001
Usually Ships in 1 to 5 Days
Description
This collection explores how technologies become forms of power, how people embed their authority in technological systems, and how the machines and the knowledge that make up technical systems strengthen or reshape social, political, and cultural power. The authors suggest ways in which a more nuanced investigation of technology's complex history can enrich our understanding of the changing meanings of modernity. They consider the relationship among the state, expertise, and authority; the construction of national identity; changes in the structure and distribution of labor; political ideology and industrial development; and political practices during the Cold War. The essays show how insight into the technological aspects of such broad processes can help synthesize material and cultural methods of inquiry and how reframing technology's past in broader historical terms can suggest new directions for science and technology studies.The essays were written in honor of Thomas Parke Hughes and Agatha Chipley Hughes, whose spirit of inquiry they seek to continue.
Contributors
Janet Abbate, Michael Thad Allen, W. Bernard Carlson, Gabrielle Hecht, Erik P. Rau, Eric Schatzberg, Amy Slaton, John Staudenmaier, Edmund N. Todd, Hans Weinberger
About the Author
Michael Thad Allen is Assistant Professor of History, Technology, and Society at the Georgia Institute of Technology.
Gabrielle Hecht is Frank Stanton Foundation Professor of Nuclear Security and Professor of History at Stanford University. She is the author of The Radiance of France: Nuclear Power and National Identity after World War II (MIT Press).
Praise for Technologies of Power: Essays in Honor of Thomas Parke Hughes and Agatha Chipley Hughes
...[A] tribute to two fascinating people, and it also stands in its own right as a primer for its field....—Rob Parsons, First Monday—