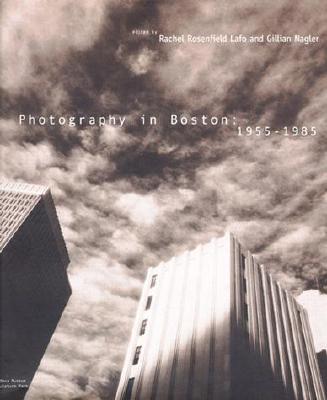 Photography in Boston: 1955-1985
Publication Date:
August 14th, 2000
Special Order - Subject to Availability
Description
Boston played a crucial role in the development of American photography, including criticism, collecting, and curating, in the second half of the twentieth century. This book accompanies a landmark exhibition at the DeCordova Museum that includes such important American artists as Berenice Abbott, Harry Callahan, Paul Caponigro, Marie Cosindas, Harold Edgerton, Nan Goldin, Jerome Liebling, Nicholas Nixon, Barbara Norfleet, Olivia Parker, Rosamond Purcell, Aaron Siskind, and Minor White.The period from 1955 to 1985 reflects photography's acceptance as an art form, the influence of modernism, and the coalescence of a unique constellation of educational institutions, museums, and technological development in the Boston area that directly influenced artistic options for photography. Minor White's arrival at the Massachusetts Institute of Technology in 1965 to run the Center for Creative Photography and the Polaroid Corporation's innovative support of photographic art suggest how developments built upon one another to create a regional critical mass in photography.The book contains twenty-five color plates, sixty duotones, and essays by A. D. Coleman, Rachel Rosenfield Lafo, Arno Rafael Minkkinen, and Kim Sichel.Copublished with the DeCordova Museum and Sculpture Park.Published in conjunction with the exhibition Photography in Boston: 1955-1985, September 16, 2000 - January 21, 2001. For more information please call 781-259-8355.