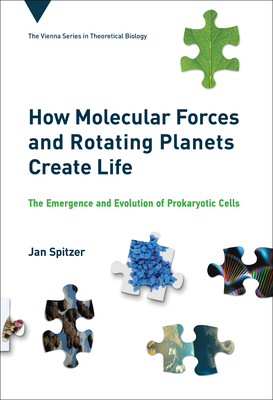 How Molecular Forces and Rotating Planets Create Life: The Emergence and Evolution of Prokaryotic Cells (Vienna Series in Theoretical Biology)
Publication Date:
February 9th, 2021
Special Order - Subject to Availability
Description
A reconceptualization of origins research that exploits a modern understanding of non-covalent molecular forces that stabilize living prokaryotic cells.
Scientific research into the origins of life remains exploratory and speculative. Science has no definitive answer to the biggest questions--"What is life?" and "How did life begin on earth?" In this book, Jan Spitzer reconceptualizes origins research by exploiting a modern understanding of non-covalent molecular forces and covalent bond formation--a physicochemical approach propounded originally by Linus Pauling and Max Delbrück. Spitzer develops the Pauling-Delbrück premise as a physicochemical jigsaw puzzle that identifies key stages in life's emergence, from the formation of first oceans, tidal sediments, and proto-biofilms to progenotes, proto-cells and the first cellular organisms.