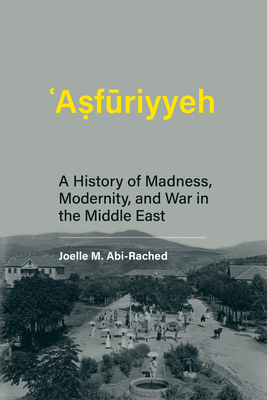 Asfuriyyeh: A History of Madness, Modernity, and War in the Middle East (Culture and Psychiatry)
Publication Date:
November 17th, 2020
Special Order - Subject to Availability
Description
The development of psychiatry in the Middle East, viewed through the history of one of the first modern mental hospitals in the region.
ʿAṣfūriyyeh (formally, the Lebanon Hospital for the Insane) was founded by a Swiss Quaker missionary in 1896, one of the first modern psychiatric hospitals in the Middle East. It closed its doors in 1982, a victim of Lebanon's brutal fifteen-year civil war. In this book, Joelle Abi-Rached uses the rise and fall of ʿAṣfūriyyeh as a lens through which to examine the development of modern psychiatric theory and practice in the region as well as the sociopolitical history of modern Lebanon.
Abi-Rached shows how ʿAṣfūriyyeh's role shifted from a missionary enterprise to a national institution with wide regional influence. She offers a gripping chronicle of patients' and staff members' experiences during the Lebanese Civil War and analyzes the hospital's distinctive nonsectarian philosophy. When ʿAṣfūriyyeh closed down, health in general and mental health in particular became more visibly "sectarianized"—monopolized by various religious and political actors. Once hailed for its progressive approach to mental illness and its cosmopolitanism, ʿAṣfūriyyeh became a stigmatizing term, a byword for madness and deviance, ultimately epitomizing a failed project of modernity. Reflecting on the afterlife of this and other medical institutions, especially those affected by war, Abi-Rached calls for a new "ethics of memory," more attuned to our global yet increasingly fragmented, unstable, and violent present.
About the Author
Joelle M. Abi-Rached, MD, PhD, is a Fellow at Columbia University's Society of Fellows in the Humanities and an invited researcher at the École normale supérieure and the École des hautes études en sciences sociales. She is the coauthor of Neuro: The New Brain Sciences and the Management of the Mind.