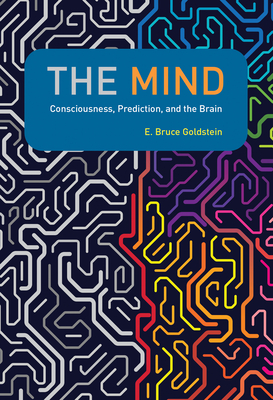 The Mind: Consciousness, Prediction, and the Brain
Publication Date:
September 1st, 2020
Special Order - Subject to Availability
Description
An accessible and engaging account of the mind and its connection to the brain.
The mind encompasses everything we experience, and these experiences are created by the brain—often without our awareness. Experience is private; we can't know the minds of others. But we also don't know what is happening in our own minds. In this book, E. Bruce Goldstein offers an accessible and engaging account of the mind and its connection to the brain. He takes as his starting point two central questions—what is the mind? and what is consciousness?—and leads readers through topics that range from conceptions of the mind in popular culture to the wiring system of the brain. Throughout, he draws on the latest research, explaining its significance and relevance.
Goldstein discusses how the mind has been described and studied since the nineteenth century, and surveys modern approaches to studying mind–brain connections; considers consciousness and how the nervous system creates experience; and explores the hidden mechanisms of the brain. Then, in the heart of the book, he focuses on one principle that holds across a wide range of the mind's functions: prediction. All the behaviors and physiological processes associated with prediction—including eye movements, tactile sensation, language, music, memory, and social processes—involve communication between different places in the brain. The mind emerges not from the firing of neurons in one specialized area but from communications that travel across what Goldstein calls "highways of the mind."
About the Author
E. Bruce Goldstein is Associate Professor Emeritus of Psychology at the University of Pittsburgh and currently teaches courses about the mind for the Osher Lifelong Learning Institute at Carnegie-Mellon University, the University of Pittsburgh and the University of Arizona. An award-winning textbook writer, he is the author of Sensation and Perception (now in its tenth edition) and Cognitive Psychology (now in its fifth edition).
Praise for The Mind: Consciousness, Prediction, and the Brain
Choice 2021 Outstanding Academic Title
"The accessibility, clear writing, and friendly tone of this text make it a good choice for undergraduate upper-level courses and seminars."—Choice