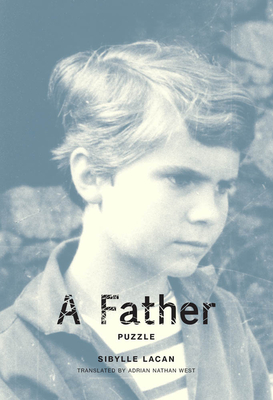 A Father: Puzzle
Publication Date:
June 11th, 2019
The MIT Press Bookstore
3 on hand, as of Dec 8 10:45am
(PSYCH)
On Our Shelves Now
Description
The daughter of French psychoanalyst Jacques Lacan tries to make sense of her relationship with her father.
"When I was born, my father was already no longer there." Sibylle Lacan's memoir of her father, the influential French psychoanalyst Jacques Lacan, is told through fragmentary, elliptical episodes, and describes a figure who had defined himself to her as much by his absence as by his presence. Sibylle was the second daughter and unhappy last child of Lacan's first marriage: the fruit of despair ("some will say of desire, but I do not believe them"). Lacan abandoned his old family for a new one: a new partner, Sylvia Bataille (the wife of Georges Bataille), and another daughter, born a few months after Sibylle. For years, this daughter, Judith, was the only publicly recognized child of Lacan—even if, due to French law, she lacked his name.
In one sense, then, A Father presents the voice of one who, while bearing his name, had been erased. If Jacques Lacan had described the word as a "presence made of absence," Sibylle Lacan here turns to the language of the memoir as a means of piecing together the presence of a man who had entered her life in absence, and in his passing, finished in it. In its interplay of absence, naming, and the despair engendered by both, A Father ultimately poses an essential question: what is a father? This first-person account offers both a riposte and a complement to the concept (and the name) of the father as Lacan had defined him in his work, and raises difficult issues about the influence biography can have on theory—and vice versa—and the sometimes yawning divide that can open up between theory and the lives we lead.
About the Author
Sibylle Lacan (1940–2013) was Jacques Lacan's second daughter from his first marriage. A translator of Spanish, English, and Russian, she followed A Father with a book devoted to her mother (Points de suspension).
Praise for A Father: Puzzle
Slim, fragmented memories of the daughter that Lacan and readers barely knew. —Kirkus Reviews—
...a moving and laconic narrative of unrequited love...
—TIMES LITERARY SUPPLEMENT—