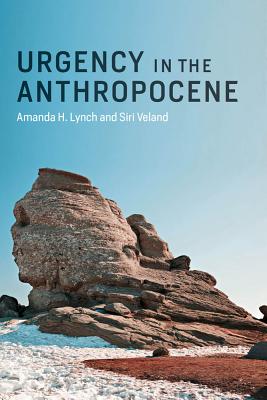 Urgency in the Anthropocene (Mit Press)
Publication Date:
November 13th, 2018
Special Order - Subject to Availability
Description
A proposal to reframe the Anthropocene as an age of actual and emerging coexistence with earth system variability, encompassing both human dignity and environmental sustainability.
Is this the Anthropocene, the age in which humans have become a geological force, leaving indelible signs of their activities on the earth? The narrative of the Anthropocene so far is characterized by extremes, emergencies, and exceptions--a tale of apocalypse by our own hands. The sense of ongoing crisis emboldens policy and governance responses that challenge established systems of sovereignty and law. The once unacceptable--geoengineering technology, for example, or authoritarian decision making--are now anticipated and even demanded by some. To counter this, Amanda Lynch and Siri Veland propose a reframing of the Anthropocene--seeing it not as a race against catastrophe but as an age of emerging coexistence with earth system variability.
Lynch and Veland examine the interplay between our new state of ostensible urgency and the means by which this urgency is identified and addressed. They examine how societies, including Indigenous societies, have understood such interplays; explore how extreme weather and climate weave into the Anthropocene narrative; consider the tension between the short time scale of disasters and the longer time scale of sustainability; and discuss both international and national approaches to Anthropocene governance. Finally, they argue for an Anthropocene of coexistence that embraces both human dignity and sustainability.