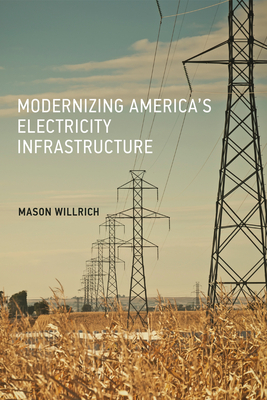 Modernizing America's Electricity Infrastructure
Publication Date:
October 13th, 2017
Special Order - Subject to Availability
Description
A comprehensive, coherent strategy for modernizing America's electricity infrastructure while ensuring affordable, reliable, secure, and environmentally sustainable electricity services.
America's aging electricity infrastructure is deteriorating rapidly even as the need for highly reliable electric service—driven by the explosion of digital technology—continues to rise. Largely missing from national discussions, however, is a coherent, comprehensive national strategy for modernizing this critical infrastructure. Energy expert Mason Willrich presents just such a strategy in this book, connecting the dots across electric utilities, independent suppliers, government bureaucracies, political jurisdictions, and academic disciplines. He explains the need for a coherent approach, offers a framework for analyzing policy options, and proposes a step-by-step strategy for modernizing electrical infrastructure, end-to-end, in a way that ensures the delivery of affordable, reliable, secure, and environmentally sustainable electricity services.
Willrich argues that an effective electrical infrastructure modernization strategy must incorporate flexibility, adaptability, and the capacity to coordinate policies at local, state, and federal levels. He reviews the history of America's electrification, from Edison's demonstration of the incandescent light bulb through the recent expansion of wind, solar, and energy efficiency as carbon-free energy resources. He describes the current ownership and operation of the electric industry and the complicated web of federal and state policies that govern it.