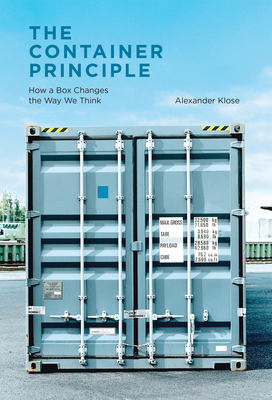 The Container Principle: How a Box Changes the Way We Think (Infrastructures)
Publication Date:
February 27th, 2015
Special Order - Subject to Availability
Description
A cultural history of the shipping container as a crucible of globalization and a cultural paradigm.
We live in a world organized around the container. Standardized twenty- and forty-foot shipping containers carry material goods across oceans and over land; provide shelter, office space, and storage capacity; inspire films, novels, metaphors, and paradigms. Today, TEU (Twenty Foot Equivalent Unit, the official measurement for shipping containers) has become something like a global currency. A container ship, sailing under the flag of one country but owned by a corporation headquartered in another, carrying auto parts from Japan, frozen fish from Vietnam, and rubber ducks from China, offers a vivid representation of the increasing, world-is-flat globalization of the international economy. In The Container Principle, Alexander Klose investigates the principle of the container and its effect on the way we live and think.
Klose explores a series of "container situations" in their historical, political, and cultural contexts. He examines the container as a time capsule, sometimes breaking loose and washing up onshore to display an inventory of artifacts of our culture. He explains the "Matryoshka principle," explores the history of land-water transport, and charts the three phases of container history. He examines the rise of logistics, the containerization of computing in the form of modularization and standardization, the architecture of container-like housing (citing both Le Corbusier and Malvina Reynolds's "Little Boxes"), and a range of artistic projects inspired by containers. Containerization, spreading from physical storage to organizational metaphors, Klose argues, signals a change in the fundamental order of thinking and things. It has become a principle.