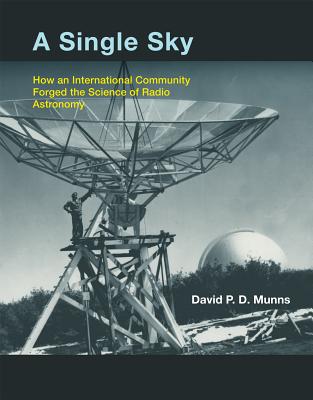 A Single Sky: How an International Community Forged the Science of Radio Astronomy (Mit Press)
Publication Date:
October 26th, 2012
The MIT Press Bookstore
2 on hand, as of Sep 26 1:27pm
(GS:CO)
On Our Shelves Now
Description
How radio astronomers challenged national borders, disciplinary boundaries, and the constraints of vision to create an international scientific community.
For more than three thousand years, the science of astronomy depended on visible light. In just the last sixty years, radio technology has fundamentally altered how astronomers see the universe. Combining the wartime innovation of radar and the established standards of traditional optical telescopes, the "radio telescope" offered humanity a new vision of the universe. In A Single Sky, the historian David Munns explains how the idea of the radio telescope emerged from a new scientific community uniting the power of radio with the international aspirations of the discipline of astronomy. The radio astronomers challenged Cold War era rivalries by forging a united scientific community looking at a single sky.
Munns tells the interconnecting stories of Australian, British, Dutch, and American radio astronomers, all seeking to learn how to see the universe by means of radio. Jointly, this international array of radio astronomers built a new "community" style of science opposing the "glamour" of nuclear physics. A Single Sky describes a communitarian style of science, a culture of interdisciplinary and international integration and cooperation, and counters the notion that recent science has been driven by competition. Collaboration, or what a prominent radio astronomer called "a blending of radio invention and astronomical insight," produced a science as revolutionary as Galileo's first observations with a telescope. Working together, the community of radio astronomers revealed the structure of the galaxy.