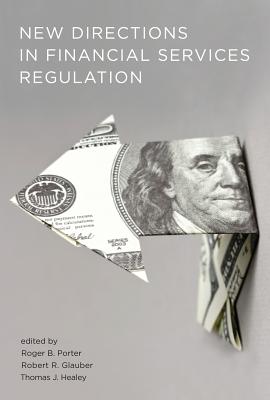 New Directions in Financial Services Regulation (Mit Press)
Publication Date:
April 22nd, 2011
Special Order - Subject to Availability
Description
Prominent policy makers, practitioners, and scholars discuss regulatory reform in the aftermath of the financial crisis of 2008.
The financial crisis of 2008 raised crucial questions regarding the effectiveness of the way the United States regulates financial markets. What caused the crisis? What regulatory changes are most needed and desirable? What regulatory structure will best implement the desired changes? This volume addresses those questions with contributions from an ideologically diverse group of scholars, policy makers, and practitioners, including Paul Volcker, John Taylor, Richard Posner, and R. Glenn Hubbard. New Directions in Financial Services Regulation grows out of a conference hosted by the Mossavar-Rahmani Center for Business and Government at Harvard's Kennedy School of Government in October 2009, and the book reflects the dynamic give-and-take of the event. Each part of the book includes not only major papers and presentations but also a summary of the subsequent discussion. The book achieves a balance of academic and practitioner perspectives, with leaders of financial firms and regulatory bodies offering insights based on their experiences in the financial crisis of the year before.