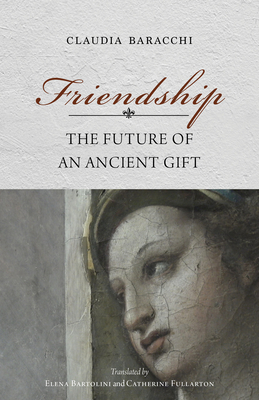 Friendship: The Future of an Ancient Gift (Studies in Continental Thought)
Publication Date:
July 18th, 2023
Publisher:
Indiana University Press
Usually Ships in 1 to 5 Days
Description
In Friendship, Italian philosopher Claudia Baracchi explores the philosophical underpinnings of friendship. Tackling the issue of friendship in the era of Facebook and online social networks requires courage and even a certain impertinence. The friendship relationship involves trust, fidelity, and availability for profound sharing. Sociologists assure us this attitude was never more improbable than in our time of dramatic anthropological reconfiguration. Research on friendship cannot therefore ignore ancient thought: with unparalleled depth, Friendship examines the broader implications of relationship, both emotional and political.
Today, the grand socio-political structures of the world are trembling. The hold of valued paradigms that traditionally positioned individuals, determined their destinies, and assigned them their roles and reciprocal responsibilities is becoming uncertain. In these many global shifts, previously unforeseen possibilities for individual and collective becoming are unleashed. Perhaps friendship has to do with worlds that are not: that are not yet, and that should be desired all the more. Focusing on the works of Aristotle, Baracchi explores ancient reflections on friendship, in the belief that they have much to teach us about our relationships in the present day.