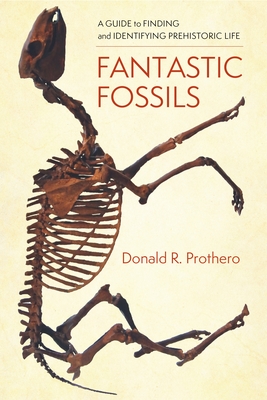 Fantastic Fossils: A Guide to Finding and Identifying Prehistoric Life
Publication Date:
March 31st, 2020
Publisher:
Columbia University Press
Usually Ships in 1 to 5 Days
Description
Nothing fills us with a sense of wonder like fossils. What looks at first like a simple rock is in fact a clue that reveals the staggering diversity of ancient environments, the winding pathways of evolution, and the majesty of a vanished earth. But as much as one might daydream of digging a hole in the backyard and finding a Tyrannosaurus, only a few places contain these buried treasures, and when a scientist comes across a remnant of prehistoric life, great care must be taken. What do budding paleontologists need to know before starting their search?
In Fantastic Fossils, Donald R. Prothero offers an accessible, entertaining, and richly illustrated guide to the paleontologist's journey. He details the best places to look for fossils, the art of how to find them, and how to classify the major types. Prothero provides expert wisdom about typical fossils that an average person can hope to collect and how to hunt fossils responsibly and ethically. He also explores the lessons that both common and rarer discoveries offer about paleontology and its history, as well as what fossils can tell us about past climates and present climate change. Captivating illustrations by the paleoartist Mary Persis Williams bring to life hundreds of important specimens. Offering valuable lessons for armchair enthusiasts and paleontology students alike, Fantastic Fossils is an essential companion for all readers who have ever dreamed of going in search of traces of a lost world.
About the Author
Donald R. Prothero is a paleontology and geology researcher, teacher, and author. He is adjunct professor of geological sciences at California State Polytechnic University, Pomona, and research associate in vertebrate paleontology at the Natural History Museum of Los Angeles County. His most recent book is The Story of the Dinosaurs in 25 Discoveries: Amazing Fossils and the People Who Found Them (Columbia, 2019).