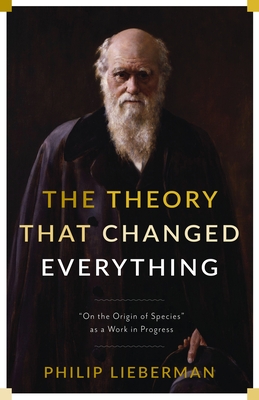 The Theory That Changed Everything: "On the Origin of Species" as a Work in Progress
Publication Date:
May 7th, 2019
Publisher:
Columbia University Press
The MIT Press Bookstore
1 on hand, as of Sep 26 1:27pm
(GS)
On Our Shelves Now
Description
Few people have done as much to change how we view the world as Charles Darwin. Yet On the Origin of Species is more cited than read, and parts of it are even considered outdated. In some ways, it has been consigned to the nineteenth century. In The Theory That Changed Everything, the renowned cognitive scientist Philip Lieberman demonstrates that there is no better guide to the world's living--and still evolving--things than Darwin and that the phenomena he observed are still being explored at the frontiers of science.
In an exploration that ranges from Darwin's transformative trip aboard the Beagle to Lieberman's own sojourns in the remotest regions of the Himalayas, this book relates fresh, contemporary findings to the major concepts of Darwinian theory, which transcends natural selection. Drawing on his own research into the evolution of human linguistic and cognitive abilities, Lieberman explains the paths that adapted human anatomy to language. He demystifies the role of recently identified transcriptional and epigenetic factors encoded in DNA, explaining how nineteenth-century Swedish famines alternating with years of plenty caused survivors' grandchildren to die many years short of their life expectancy. Lieberman is equally at home decoding supermarket shelves and climbing with the Sherpas as he discusses how natural selection explains features from lactose tolerance to ease of breathing at Himalayan altitudes. With conversational clarity and memorable examples, Lieberman relates the insights that led to groundbreaking discoveries in both Darwin's time and our own while asking provocative questions about what Darwin would have made of controversial issues today, such as GMOs, endangered species, and the God question.
About the Author
Philip Lieberman is George Hazard Crooker University Professor Emeritus in the Department of Cognitive, Linguistic, and Psychological Sciences at Brown University. He is the author of Human Language and Our Reptilian Brain: The Subcortical Bases of Speech, Syntax, and Thought (2002); Toward an Evolutionary Biology of Language (2006); and The Unpredictable Species: What Makes Humans Unique (2013), among other works.