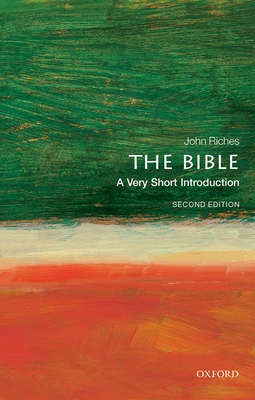 The Bible: A Very Short Introduction (Very Short Introductions)
Publication Date:
January 3rd, 2022
Publisher:
Oxford University Press, USA
Usually Ships in 1 to 5 Days
Description
Very Short Introductions: Brilliant, Sharp, Inspiring
The Bible is one of the world's most read and most influential books. It has provided many rules for people to live by, and has shaped our language and our shared beliefs in ways that have both drawn communities together and fueled bitter disputes and conflicts. Having played a major role in the development of Western culture, the Bible continues to exert an enormous influence over millions of lives.
This Very Short Introduction explores the material, cultural, and religious history of the Bible. Looking first at how the books of the Bible came to be written down and collected as authoritative sacred texts, John Riches goes on to show how they were produced and distributed across the world, and how they have been read and interpreted by differing communities in different languages. Riches compares how Jewish and Christian communities have interpreted the same passage of the Bible, and looks at some of the strikingly varied readings a very short book like Galatians has received over 2,000 years. Finally, he explores post-colonial and feminist readings of the Bible, and concludes by surveying the uses of the Bible in art, music, poetry, and politics.
ABOUT THE SERIES: The Very Short Introductions series from Oxford University Press contains hundreds of titles in almost every subject area. These pocket-sized books are the perfect way to get ahead in a new subject quickly. Our expert authors combine facts, analysis, perspective, new ideas, and enthusiasm to make interesting and challenging topics highly readable.