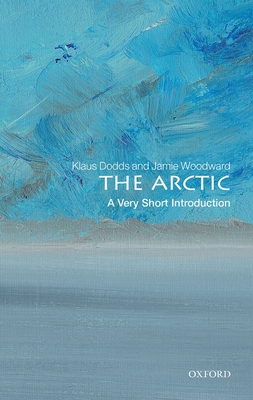 The Arctic: A Very Short Introduction (Very Short Introductions)
Publication Date:
February 1st, 2022
Publisher:
Oxford University Press, USA
Usually Ships in 1 to 5 Days
Description
Very Short Introductions: Brilliant, Sharp, Inspiring
The Arctic is demanding global attention. It is warming, melting, and thawing in a manner that threatens fundamental state-change. For communities that call the Arctic 'home' this is unwelcome. A warming Arctic brings with it the spectre of costly disruption and interference in indigenous lives and communal welfare. For others, the disappearance of sea ice makes the Arctic appear more accessible and less remote. This also brings with it dangers such as the prospect of a new era of great power rivalries involving China, Russia, and the United States. Submarine and long-range bomber patrolling are now commonplace. New terms such as 'global Arctic' are being used to capture the dynamic of change while others muse about the 'return of a Cold War'.
The reality is inevitably more complex. The physical geography of the Arctic is highly varied and variable. Environmental change brings opportunities for indigenous and non-indigenous life-forms to survive and even thrive. The Arctic's four million people are not helpless pawns in a game of global geopolitics. The Arctic is not only a resource hotspot but also a place where sustainable energy systems are being introduced. A warming Arctic with less ice and permafrost is not unique in the longer history of the Earth either.
The Arctic is a complex space. In this Very Short Introduction, Klaus Dodds and Jamie Woodward consider the major dimensions of the region and the linkages beyond - from the geopolitical to the environmental. They examine the causes, drivers, and effects of cultural, physical, political, and economic change, and ponder the future of the Arctic. As they show, it is a future which will affect us all.
ABOUT THE SERIES: The Very Short Introductions series from Oxford University Press contains hundreds of titles in almost every subject area. These pocket-sized books are the perfect way to get ahead in a new subject quickly. Our expert authors combine facts, analysis, perspective, new ideas, and enthusiasm to make interesting and challenging topics highly readable.